How can I track my return?
We're happy to help you track your return and to ensure its' safe journey back to our facility.
Click here to access the Order Status page, just make sure you have your order ID and the email address you placed your order with handy. Enter that information into the following fields and click "Get Started:"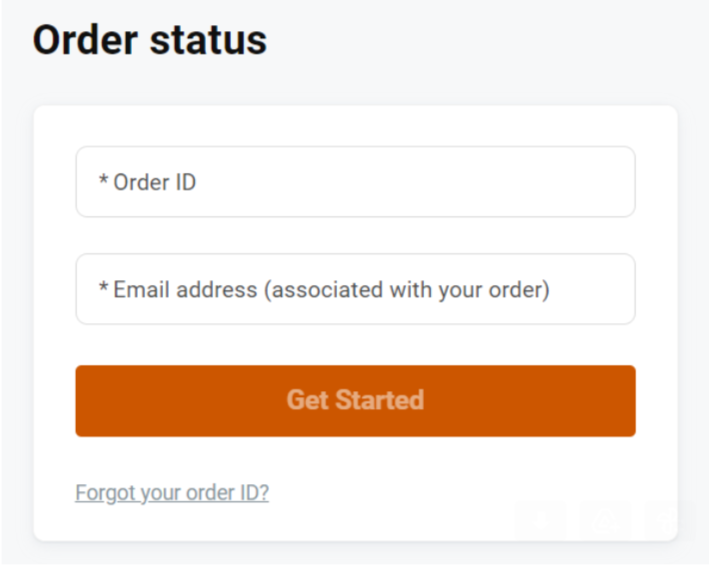 Next, you will see the status of your return with a timeline posted under each step, along with a description of the stage your return is at. You will also have the option to look at your item details:

As soon as we receive your item back, we can process your return request. If you returned your item for a refund, please be sure to allow 7-10 business days for the amount to populate back to your original form of purchase.
Was this article helpful?