Next-Day Shipping: Can I Get My Order by Tomorrow?
We now offer next-day shipping services on select items! If your item is eligible for next-day services, you will see the option with the shipping methods we offer: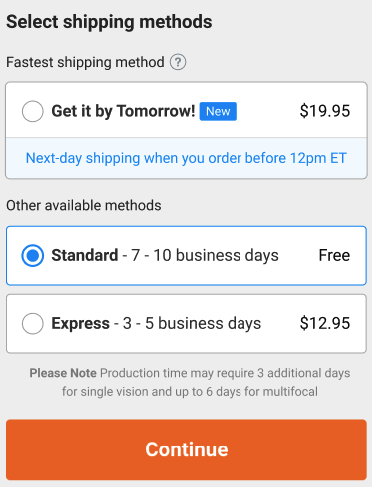 Here are a few things to keep in mind:
1. Your order must be placed Monday through Friday mornings, before 12 PM to give us time to fulfill your order accurately
2. The price of this service is $19.95, and we will gladly refund these shipping charges if your order doesn't arrive on-time
3. You must be ordering to a US address
4. If you have multiple items in your cart, all must be eligible for next-day shipping in order to be able to select this option
 Tip: Have more questions about this? Click 👉 

here

 to be connected to a live agent.
Was this article helpful?