Sunglasses
Keep Cool & Shady
We offer a wide range of sunglasses and specialty tints that will protect your eyes from the sun while having you look as cool as a cat. We offer lenses with or without a prescription, polarized or non-polarized and some great options for adaptive lenses. We also offer an easy way to transform any optic frame you see in stock into decked out pair of sunglasses.
Standard tints
This upgrade provides you with a new way of looking at life. The tint is applied to both sides of the lens and coated with a UV Protective coating. 
Tints are available in grey, brown and green.
+$29 (to regular cost)
Polarized lenses
Polarized lenses provide you with the highest definition of colors and enhanced contrast, making them superior to ordinary tints. They are ideal for reducing glare and eye-strain while increasing visual comfort.
Tints are available in grey and brown.
+$99 (to regular cost)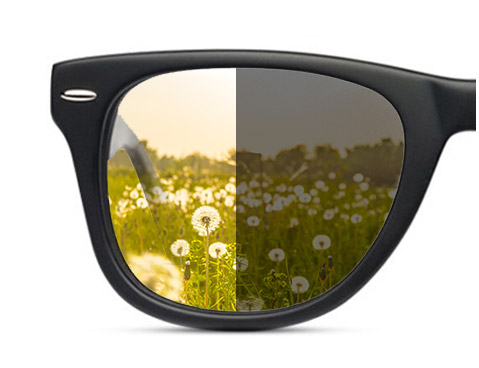 Mirrored lenses
Mirrored lenses are literally cooler than Kool-Aid. Not only do they look great, but with their reflective optical coating on the outside of the lenses your eyes gain superior protection.
+$49 (to regular cost)