Can I customize the level of tint in my sunglasses?
You sure can! It's important to note that our default tint is 75%. Tints can be made darker (up to 85%) or lighter (up to 20%). You'll see this option below when customizing your lenses.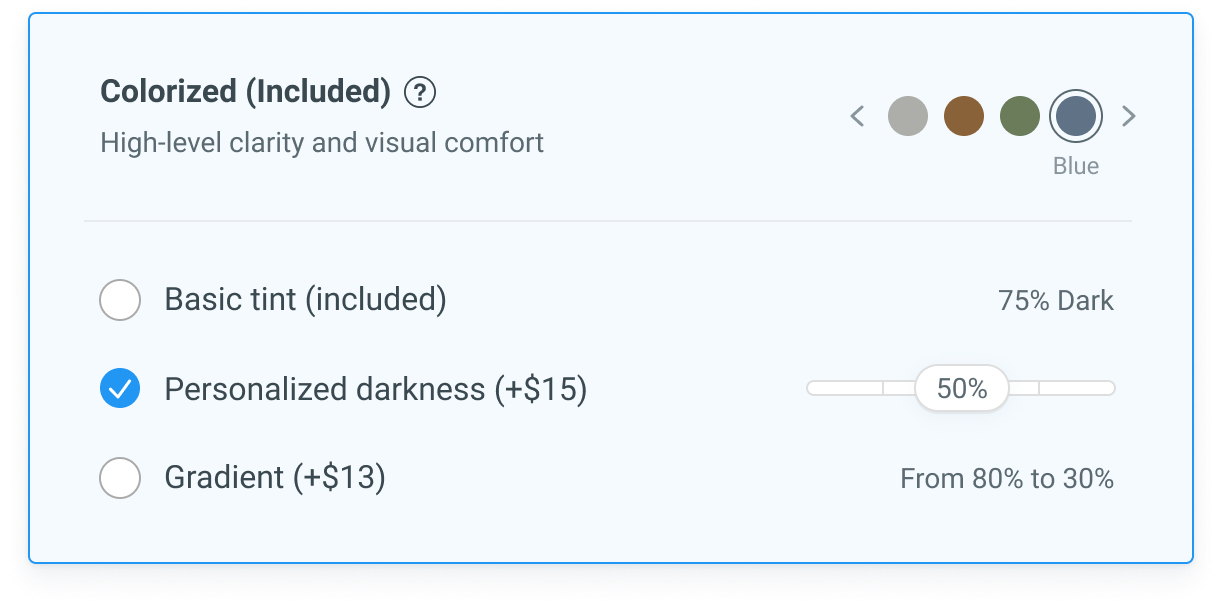 Important:
  you won't be able to customize the tint on Polarized or Transition lenses.

Was this article helpful?