What prescription types do you offer?
It's our goal to provide you with as much information and as many options as possible for you to confidently pursue the best vision care options available for you. Here is what we offer: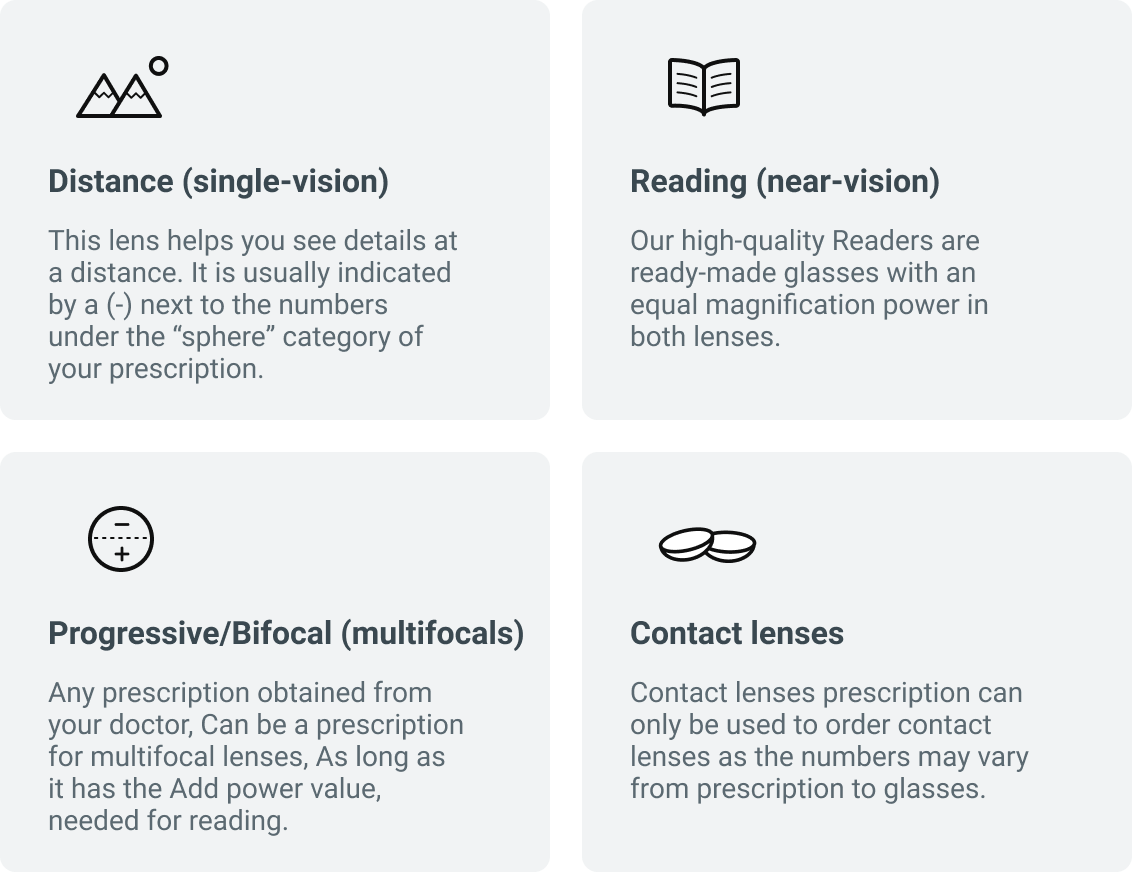 Tip: Need more help? Click 👉to be routed to our Prescription guide  

Was this article helpful?