Glasses Shipping and Production Timetable
We know that you're excited to receive your perfect pair of glasses, and we take pride in offering a variety of lens options to meet your unique prescription needs. Depending on your prescription and chosen shipping method at checkout, the estimated delivery time may vary.
But don't worry, we've got you covered! Check out our shipping and production timelines below for a general estimate of when your new glasses will arrive. Our team will keep you informed every step of the way and ensure that you receive your new glasses as quickly as possible: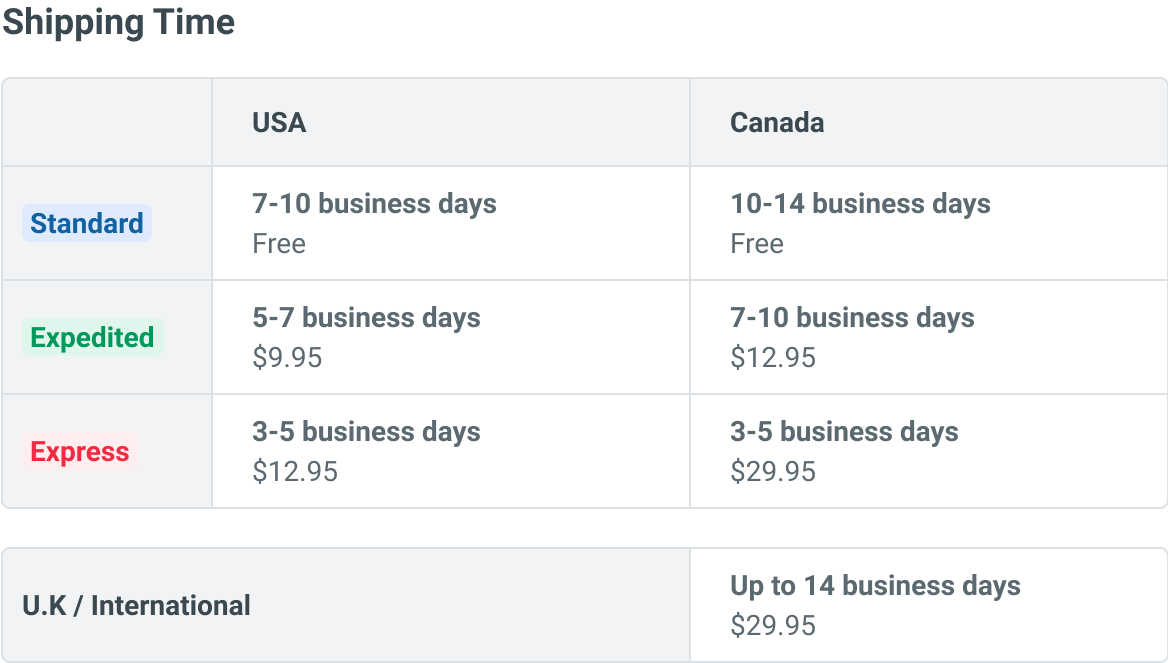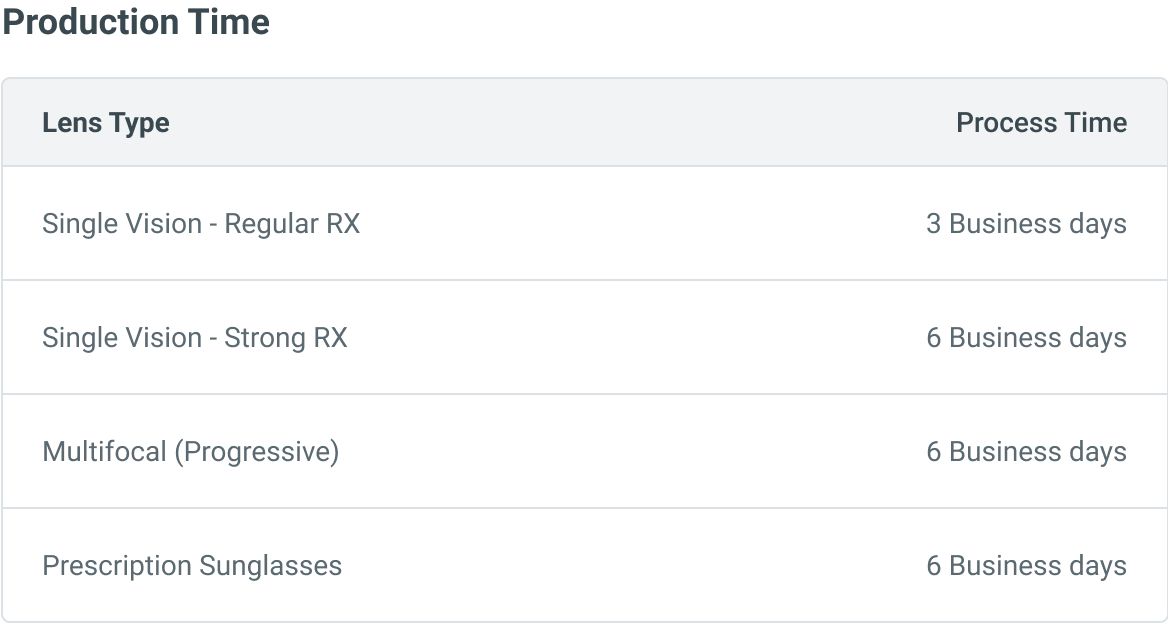 Was this article helpful?